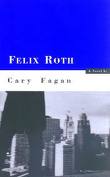 When Toronto author Cary Fagan began writing the first draft of the novel that would become Sleeping Weather (Porcupine's Quill), he had little notion that its protagonist, Leon Stone, had been in prison or that Leon's father, Mordecai, had been an habitue of the racetrack.
"I knew nothing about the racetrack," says Fagan. "When I realized this was going to be part of the story, I said, 'Why?' It came to me as a complete surprise."
Fagan's third novel tells the story of Leon, a carver of wooden carousel horses with a loving wife, Dean, and young daughter, Sylvie. They live in a modest house in a midtown Toronto neighborhood that, because of his agoraphobia, he rare leaves. Having found redemption in the love and understanding of his wife, Leon wants to help Vasily, a down-and-out immigrant drifter who has moved into the basement next door. But even as Leon befriends Vasily, he is also deeply mistrustful of him, recollecting from his own dark past what harm a man can do his neighbor.
In Sleeping Weather, Fagan presents a finely-wrought miniature world that seems as neatly enclosed as a snowy scene within a glass paperweight. The writing is spare and direct, the settings vivid, the characters finely drawn, the action spiralling logically from one scene to the next. With such subdued, realistic prose, it's clear why Fagan has been described as "a psychological realist in the best sense of the tradition."
Although the main characters in Sleeping Weather are Jewish, Fagan acknowledges it is his "least Jewish" novel. Jewish themes play a more prominent role in his two previous novels, The Animals' Waltz (1994) and The Doctor's House (1996).
"Jewish themes just come naturally out of who I am and where I come from and what I know of my family," says the 40-year-old author. "Like many writers of my age who were born here, I try to find my Jewish subject matter in an honest way. You can't write like Isaac Bashevis Singer, it's not possible. I feel my Jewishness culturally and I think I have a strong imaginative sense of Jewish community and the Jewish cultural tradition, and I think this informs my work."
Fagan's first novel, The Animals' Waltz, focuses on Sheila Hersh, a young unmarried woman whose life is divided between a bohemian existence in downtown Toronto and a more prosaic existence in the northerly suburb of Bathurst Manor, where she works in the family mattress business. Shortly after the book was published in Canada, St. Martin's Press purchased U.S. publication rights, and it won a favorable review in the New York Times, a rare coup for a Canadian first novel.
His second novel, The Doctor's House, was actually written more than a decade before its publication by paperplates books, a small publishing house that Fagan runs with a partner. A "miniature novel" set in Warsaw before the war, it tells a vivid tale of how a Jewish household is disrupted by a visiting cousin from America.
Sparse and gripping, The Doctor's House transcends its small canvas and Fagan's habitual realism; it's powerful evidence of a masterful literary craftsman at work. No wonder Fagan was awarded the City of Toronto Book Award and the Jewish Book Committee Prize for Fiction.
Fagan, who leads fiction workshops for Toronto Writing Workshop, is currently putting the finishing touches on a new novel, Felix Roth, a tale about five days in the lives of two brothers who go to New York in the late 1970s, hoping to meet Isaac Bashevis Singer. He has also written Gogol's Coat, a picture book for children due from Tundra Books in the fall.
While he has yet to win the large readership that he so richly deserves, Fagan sees himself as part of a new generation of Jewish writers. "There's a resurgence of younger Jewish novelists who have a very different image of Judaism than Richler, Roth, Malamud and Bellow," he says. "And they're writing quieter novels, I would say, and more artful novels, without the hubris of that earlier generation. They have more modest ambitions, I would think — and modesty can be a good thing." (year)
* * *
"I'm not happy unless I've living inside a novel," confesses Toronto author Cary Fagan, sipping a capucino in the Second Cup near his Forest Hill office.
Happily, Fagan is presently immersed in the creation of a fifth novel. He began the new book the day after completing the final draft of his latest novel, Felix Roth (Stoddart). Not surprisingly, he began Felix Roth the day after finishing a previous work, Sleeping Weather.
"I'm not a procrastinator," he says. "I like to get the work done. Having children" — he and his wife have a seven-year-old and a two-year-old — "really helped me to focus. I really don't have a lot of time to stare out the window and think profound or poetic thoughts. I spend my work time writing. I just hope the profundity makes it into my writing, somehow."
Felix Roth has already won modest critical acclaim in Canada. Stoddart is reportedly optimistic about selling American and world rights to the book, whose appeal is immeasurably enhanced because the legendary Yiddish writer Isaac Bashevis Singer is an important presence in it.
The action within Felix Roth takes place in New York of the 1970s. Brothers Felix and Aaron Roth, who grew up in suburban Toronto and are now in their early twenties, accompany each other on a week-long visit to Manhattan. Aaron, who has become Orthodox, makes the journey in order to meet the Kovner Rebbe in Brooklyn. Felix, meanwhile, is an aspiring writer who hopes to present a short story to the elderly Singer, one of his literary idols.
While Singer is not a walking and talking character in the book, he is a much-discussed figure, a literary legend who haunts the Belnorde Apartments in the upper Eighties of Manhattan. "It never occurred to me that the presence of Singer would make the book appealing," says Fagan. "They told me that it would, and I'm sort of stupidly surprised by that fact."
Fagan, whose previous books have utilized settings in Toronto and Europe, refers to Felix Roth as "my New York novel," and calls it a bildingsroman, a term used to describe the story of a young man's coming-of-age.
"When I was in my late teens and early twenties, I loved novels like this — Portrait of the Artist As A Young Man, and Great Expectations, which was the first novel I fell in love with. These are novels that show a young man struggling into adulthood."
In pure Singer-like style, Felix Roth shows a young man balancing relations between two women, one of whom is married. It is also more purely a book about literature than Fagan's previous works, and it resonates with literary discussions not only of Singer, but also of the accomplished troika of Jewish writers named Roth — Joseph, Henry and Phillip — of whom Fagan considers the Czech-born Joseph, perhaps the most obscure, to be the finest.
There are also allusions to Kafka and other writers. Indeed, part of the title character's deliberations concern whether there can possibly be a place for himself in this overcrowded landscape of literary giants. "Is there room for a fourth Roth? That's the question Felix asks himself. To some degree, it's a question we all ask ourselves: is there room for us to make our mark? In that sense, the book grapples with contemporary questions of identity."
One of a handful of promising and relatively young Canadian Jewish writers, Fagan asserts that Jewish writers collectively tend to spend too much time looking backwards. "I would like to see Canadian Jewish artists grappling with contemporary issues," he says. "It's so tempting to return to what we think of as a richer history — Europe before the war, and the natural dramatic possibilities of the Holocaust. I think we're right to draw on that history. But for Jewish writing to continue to be relevant, we need to go forward and find our themes in the contemporary life around us."
But even as he looks forward, Fagan is also looking backward into his own past. Whereas Sleeping Weather was about people in their thirties, Felix Roth focuses on a man in his early twenties, and Fagan's current work-in-progress focuses on a character in his teenage years.
He is also a successful children's author. The beautifully-illustrated Gogol's Coat was published last year by Tundra Books, which plans to publish his second children's book next spring; he has already begun a third children's book, and has numerous other literary projects on the go.
Recipient of numerous awards, the Toronto-born author says that he found the production of his first novel (The Animals' Waltz, published 1994) so taxing that he almost gave up his ambition to write. At 41, however, he acknowledges that the work has become much easier, and says he has hit his stride.
"I do feel like I have a calling, and whatever the value of my work or however modest my talent, I can't help but feel that writing is what I was born to do. I get a feeling from writing that I don't get from anything else. I suppose some people get it from downhill skiing, but I get it from writing." ♦
© 1999
In Fagan's fourth novel The Mermaid of Paris (Key Porter), the protagonist, Henry Church, is a lackadaisical inventor in a small Ontario town whose beautiful wife, Margaret, takes midnight swims in the river to relieve the pain in her legs.
As the story opens in the spring of 1900, Henry is pained and perplexed by the growing psychic distance between himself and Margaret. Distressing at first, that distant becomes an unbridgeable schism soon after the arrival to town of Count Belinsky, a larger-than-life Russian stuntman and lady's man, who sets up his tent by the river's edge.
With their shared aquatic bravura, Margaret and Belinsky seem meant for each other in a way that she and Henry never were. When Henry's domestic world abruptly shatters, he departs on a desperate quest for both Margaret and the meaning of his life. Comprising the second half of the novel, his search takes him to a strongly atmospheric Paris — as vibrant and alive for him as Ontario had been stilted and constrained.
Just as Margaret seems to metamorphose into a strangely different being, forever mysterious and unreachable, Henry also undergoes a transformation. Propelled on his Iliad-like quest, he becomes increasingly at home in a magical and sensual realm that sometimes seems as colourful as an impressionistic painting. Eventually, he surrenders his futile dream of trying to attain an unattainable love object, and emerges stronger and with a truer depiction of himself.
In part, The Mermaid of Paris seems a study in contrasting manners, morals and sensibilities between the New World and the Old — between the late Victorian stuffiness of a British colony and the gaulic earthiness of Fagan's richly Hugoesque Paris. His style bears affinities to works by such 19th-century influences as Ivan Turgenev and Gustav Flaubert as well as modern scribes like E. L. Doctorow and Gabriel Garcia Marquez. There is also more than a pinch in the book of Edgar Allan Poe in the guise of a persistently-present raven that, without any rational explanation, becomes a sort of familiar to the protagonist.
"I drew instinctively on writers that I love," he said. "I went through a long period of reading nothing but 19th-century fiction and a great deal of it was French, Russian and English fiction. The way these writers deal with character, emotion and story greatly appeals to me, and I wanted to pay homage to them."
If The Mermaid of Paris is a departure for Fagan, it is possibly because of the seeming readiness of his characters to cut all ties with their provincial Ontario roots. Fagan himself apparently has no such aspirations. He's about 170 pages into the first draft of a new novel that is "more of a Toronto Jewish novel again, so I have in some way returned," he explained. ♦
© 2004