From the Globe and Mail, February 28, 1951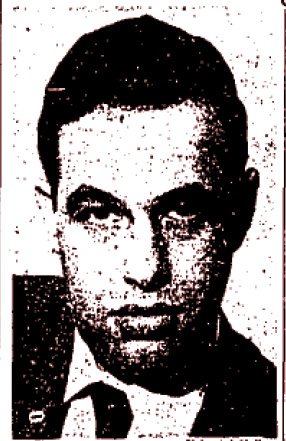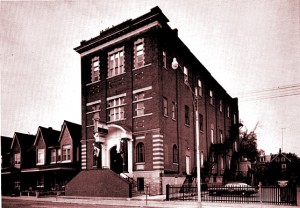 When Bernard Rosensweig is installed as rabbi of Bais Yehuda Synagogue, Dovercourt Road, next Sunday, it will be the first time that a Toronto-born boy has returned here as a rabbi.
There are no rabbinical colleges in Canada. A student wishing to become a rabbi must leave Canada to study at United States rabbinical universities. Up to now, Toronto students have taken charges in the United States upon their ordination. Rabbi Rosensweig is the first to return to Toronto.
A graduate of Clinton Street Public School and Harbord Collegiate, Rabbi Rosensweig attended Yeshiva University, New York City, where he received his bachelor of philosophy degree and was ordained. He has been doing post-graduate work on his master's degree at Columbia University and plans to return there this summer to complete that work.
Samuel L. Sar, dean of men at Yeshiva University, is making a special trip to Toronto on Sunday to install Rabbi Rosensweig in his pulpit. He took up his duties at Bais Yehuda Synagogue last September.
While in New York, Rabbi Rosensweig was active in relief drives for Europe's destitute peoples. He was president of Hapoil Hamizrachi, the religious-labour Zionist movement in the United States.
Rabbi Rosensweig, 26, is the son of Mr. and Mrs. Meyer Rosensweig, Grace Street. He has two brothers who are rabbinical students, and a sister, all of Toronto. ♦
Photos: Above, Bais Yehuda building on Dovercourt Road, undated; Rabbi Beryl Rosensweig in 1951.
Below, delegation of Synagogue Council of America, including Rabbi B. Rosensweig meets with President Carter at White House ca 1978 (Rosensweig to immediate left of Carter); Meyer Gassner (left) Rabbi Rosensweig and Ab Posluns break ground for new Shaarei Tefillah Synagogue on Bathurst Street, June 1961.