From The London Jewish Chronicle, March 20, 1931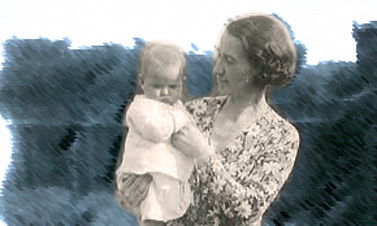 ◊ This shocking tale from  the height of the depression focuses on a poor and desperate mother who, with a helpless infant, was caught in a bureaucratic no-man's-land between the United States and Canada while authorities argued over which country would take her.
Dorothy Cohen, a Jewish girl, eight months old, has been the subject of a heated argument between the immigration authorities of Canada and the United States concerning her right of residence in those countries.
The mother of the girl emigrated from Canada to the United States, where the little girl was born. As, however, Mrs. Cohen was in poor circumstances, the United States immigration authorities decided to expel her to Canada, in order to avoid the prospect of the mother and child becoming a burden on public funds in the country.
The Canadian authorities, in their turn, refused to allow the little girl to enter Canada, because she was born in the United States, and they argued that if the child had to be provided for from public funds, it must be the United States that must bear the burden.
For two weeks, Mrs. Cohen and the baby were kept on the frontier between the two countries under guard until some Jewish organizations in New York found a place for the baby in an orphans' asylum. Mrs. Cohen was then allowed to enter Canada, but the little girl was separated from her mother. ♦