THE following article, which appeared in the Toronto Star of January 8, 1912, summed up the various violent calamities that took the souls of 102 Torontonians during the past year of 1911. The article is reprinted in its entirety:
102 VIOLENT DEATHS IN TORONTO IN 1911
Suicides and Drownings Numbered 26 and 25 Respectively — Autos Killed Six.
TRAINS AND TROLLEYS, 38
Five Persons Were Murdered, and Two Were Fatally Injured by Wagons
Record of Violent Deaths in Toronto During 1911
Suicides 26
Drowning 25
Railways 19
Street cars 19
Autos 6
Murders 5
Wagons 2
TOTAL 102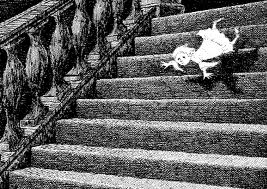 Toronto's list of violent deaths during 1911 is a long one for a city of its size. During the year 102 persons met sudden and violent death. Of this number no fewer than 27 were killed by street traffic. The street car was the most deadly agency, being responsible for nineteen deaths. Six persons met their end through automobiles. One of this number was jolted from his car, the others were pedestrians. Two unfortunates were run down by wagons. Nineteen persons were killed on the railway tracks in and around the city. A number of the victims were employees, most of the other fatalities being due to persons attempting to cross the tracks at unprotected points.
The water exacted a heavy toll, the number of drowning cases being twenty-five.
Twenty-Six Suicided
Twenty-six people tired of their lives and committed suicide. Thirteen chose carbolic acid as the means, four used the revolver, two inhaled gas, one hanged himself, another swallowed wood alcohol, and another cut his throat. One poor creature jumped from the Rosedale bridge.
Five murders were committed during the year. Of these, three of the accused were acquitted, one was convicted, and one is awaiting trial at the next sitting of the Assizes. ♦