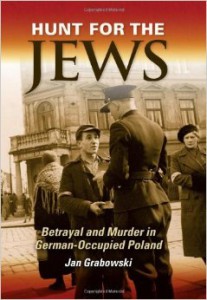 Ottawa history professor Jan Grabowski used the recently accessible records of thousands of wartime trials of Nazi collaborators while researching his book, "Hunt for the Jews: Betrayal and Murder in German-Occupied Poland," which earned him the 2014 Yad Vashem International Book Prize for Holocaust Research.
Some 40,000 to 50,000 collaborator trials occurred in Poland after August 1944, roughly 3,000 of which focused on people who murdered, hurt or denounced Jews, Grabowski said during a telephone interview from Warsaw, a day after the awards ceremony in Jerusalem.
Long forgotten and neglected, the trial records serve to give a voice for the first time to the Jews who were murdered by Polish and Ukrainian collaborators while in hiding or on the run, he said.
Hundreds of witnesses cited in the documents "quote the last words of the Jews before they were led to their executions. They will tell you why these people never survived. It enables us to find out what really happened in something that we call nowadays the margins of the Holocaust."
"The Hunt for the Jews" focuses on the fate of the Jews who attempted to flee the German system of liquidation between 1942 and 1945, and their relationship with the local Polish and Ukrainian Gentiles. "The system of hunting for the Jews was basically staffed by the locals to a great degree," Grabowski said.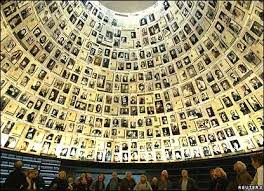 According to his grim calculus, about 10 per cent of Polish Jews or roughly 250,000 people evaded deportation to the ghettos and fled the death trains and places of death, but of these, perhaps only 35,000 survived. "So I am looking at the roughly 200,000 people who tried desperately to survive but didn't."
"Judenjugd," a shorter version of "The Hunt for the Jews," provoked a huge public discussion upon its publication in Poland in 2011. "I was actually surprised, not by the intensity but by the openness of the discussion," Grabowski said. "It proved that in Poland, you can have a good debate about very very painful parts of the past."
But in general, he noted there "is no enthusiasm in Eastern Europe — to make an understatement — to dip into this documentation. You are coming up with some very unpleasant findings."
Yad Vashem's awards committee found Grabowski's book "groundbreaking and exemplary in its approach and methodology, adding: "The craftmanship of Grabowski's study is exemplary and shows that a careful reading of archival material allows for the detailed reconstruction of personal life (and death) stories of Jews in hiding."
The 52-year-old scholar immigrated to Canada from Warsaw about 26 years ago and has been with University of Ottawa since 1993.♦